About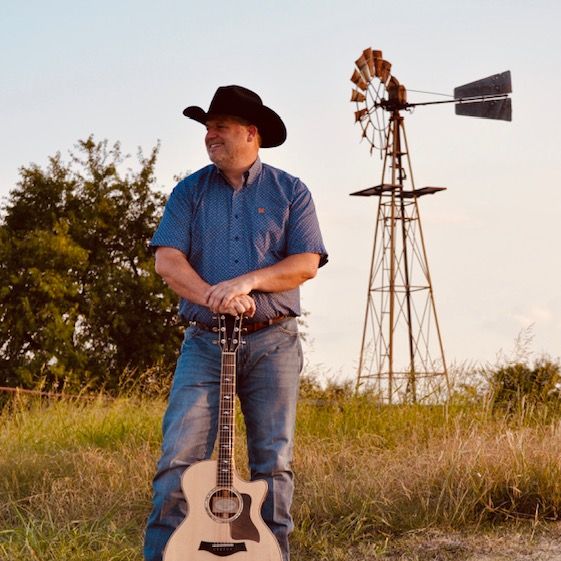 Brett Stair
"I'm happiest when I'm Singing a Good Country Song."
Brett was a middle school math teacher and coach when he wondered into an open mic and was 'discovered.' His first single, I Want My Country Back, grabbed the attention of the audience and led to Brett's first recording deal. Brett says, "I thought he was joking about wanting to record that song but that night a dream came true." 
And his dreams keep coming true with his debut effort charting on the Texas music charts and playing and singing his songs in venues like Love & War in Texas, Billy Bob's, The White Elephant Saloon, and other Fort Worth Stockyard staples. If you like country music then you'll enjoy every minute of a Brett Stair show.
Brett's second single, Fallen Not Forgotten, has also received radio play but most importantly has been a tribute to those who gave their lives for our country and the Gold Star Families they left behind. "One of the coolest things I've ever gotten to do was play Fallen Not Forgotten at a Gold Star Families Monument dedication. Being able to thank so many Gold Star families and veterans in person was an honor and a blessing." 
Brett's debut album is currently in production and is sure to offer country music fans fun-to-sing songs coupled with thoughtful and inspiring lyrics. Find and follow him on Spotify, Apple Music, or wherever you listen to music. 
Brett started writing songs and singing as a sophomore at Conway High School in Conway, Arkansas. He moved to Texas after graduating from the University of Arkansas and spent time starting churches before moving into teaching and coaching. He continued to write and perform as time would allow but, with the impending release of his first single, he made the hard decision to leave coaching and teaching in order to pursue music.
Brett can now be heard on the radio and seen on some of the most notable stages in North Texas. Influenced by artists such as Garth Brooks, Chris LeDoux, George Strait, and Travis Tritt you know you're going to get great lyrics, heartfelt vocals, and a genuine person/performer.